All UQ pharmacy students are required by the Queensland Government to hold a current Blue Card.
What is a Blue Card?
Blue Cards are issued by the Queensland Family and Child Commission.
When you apply for a Blue Card, the Commission carries out a Working with Children Check to see if you are eligible to work with children and young people in the areas covered by the Commission's Act.
If you are eligible, you will be issued with a positive notice letter and a Blue Card.
The Queensland Government's Blue Card website has more information about how applications are assessed. 
How do I apply for, or renew, a Blue Card?
If you do not have a Blue Card, or need to renew your current card, you are required to follow the process below. Please note that when renewing, you will need to apply for a new Blue Card prior to your current card expiring.
Complete an application form (PDF, 457.5 KB)
Obtain a certified copy of your proof of identity with customer reference number (e.g. QLD Driver licence, QLD proof of age card, QLD photo identity card, QLD motorcycle licence, QLD marine licence). If you do not hold one of these documents, you must obtain one according to point B below.

Certified copy. Take a photocopy of your ID, together with the original, to a Justice of the Peace, Commissioner for Declarations, Lawyer or Police Officer. They will certify that the photocopy is a true copy of the original document.
Customer reference number. This is the number on your QLD driver's licence, photo identity card or proof of age card (top right corner).
If you don't have a CRN, the easiest and fastest way to get one is to visit a QLD Transport and Main Roads customer service centre (there is no fee and this can be done in single visit).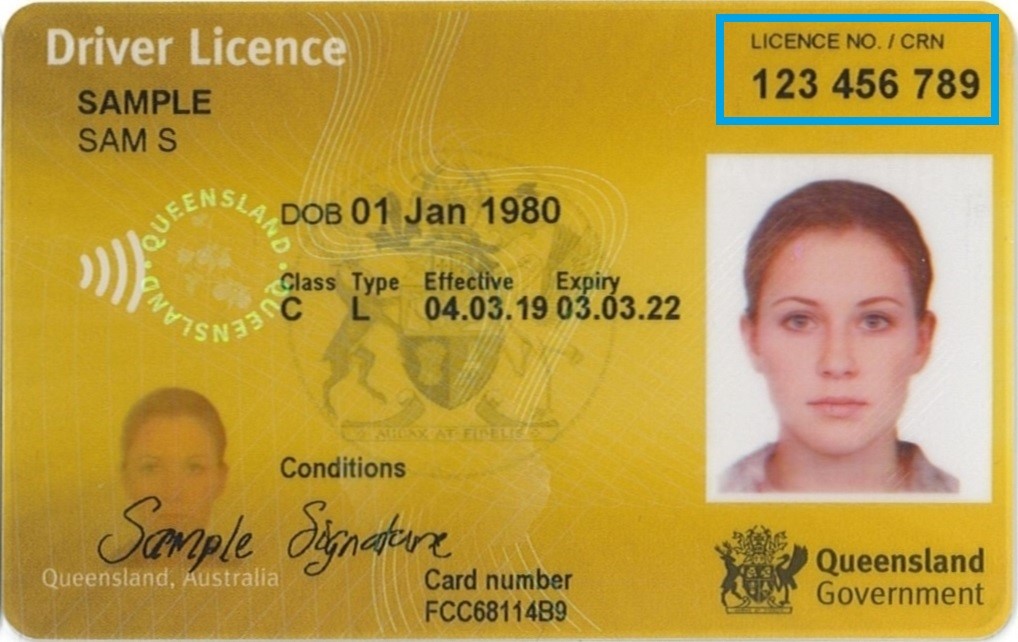 Take your completed form and student ID (or other photo Id) to your Student Admin team.  They will check your form and ID and fill out the organization declaration on page 1. Complete applications will then be scanned and submitted online by the student admin team.