A/Prof Bruno van Swinderen - Understanding general anaesthesia: a more complete picture emerges
6 September 2019

12:00pm

–

1:00pm
Speaker
A/Prof Bruno van Swinderen (Queensland Brain Institute)
Abstract
General anaesthetics have been in use for almost 200 years, but there remains a surprising lack of understanding on how these diverse drugs really work. All general anaesthetics essentially rob us of our most precious asset, our consciousness, thereby allowing surgery to proceed without pain or awareness. Yet, most animals are also rendered unresponsive by general anaesthetics, often at exactly the same concentrations that produce unconsciousness in humans. This suggests conserved target mechanisms that have little to do with that precious human asset, and points instead to a way of understanding fundamental processes common to all animal brains. In this talk, I will be presenting some new clues on how general anaesthetics work, and will attempt to reconcile our recent findings with more established theories in the field. I'll also be discussing our results in the larger context of the evolution of sleep.
Speaker Bio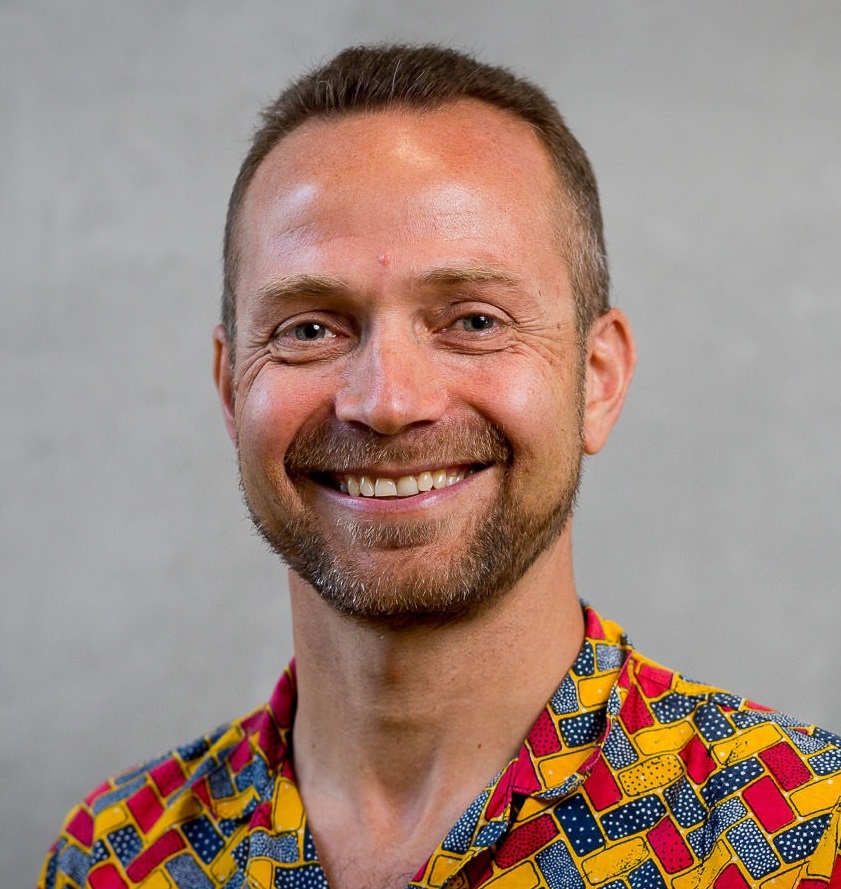 A/Prof Bruno van Swinderen received a PhD in evolutionary biology from Washington University in St Louis, Missouri. His postdoctoral work at the Neurosciences Institute in San Diego, California, led him to the scientific study of consciousness. Taking an evolutionary view, he developed novel paradigms to study perception in the smallest animal brains. His discoveries include uncovering neural correlates of sleep and selective attention in flies, as well as fundamental mechanisms of general anaesthesia. In 2008, he moved to Australia to run lab at the Queensland Brain Institute. His lab uses the Drosophila fly model to understand how the brain is able to block or prioritise sensory stimuli, as happens during sleep and attention. He is particularly interested in how sleep and attention might have co-evolved to optimise behaviour, and is keen to promote research in simpler animal models to understand complex brain processes such as consciousness.
About Seminar Series
The School of Pharmacy Seminar Series involves regular formal presentations of high-quality scholarly work with broad appeal.
The wider School community is invited to attend, including academic and professional staff, special guests, visitors, as well as HDR, postgraduate, masters and honours students.
Seminars are held on Fridays from 12pm–1pm in room 5034 in the Pharmacy Australia Centre of Excellence, 20 Cornwall St Woolloongabba (next to TRI and the PA Hospital).
Confirmed 2022 seminars
Date

Presenter

12-1pm, Friday 1st April (PACE R5034 and Zoom)

Dr Ran Wang, Mater Research Institute, UQ

12-1pm, Friday 22nd April (Zoom Only)

Dr Joanna Harnett, School of Pharmacy, The University of Sydney

12-1pm, Friday 29th April (PACE R5034 and Zoom)
Dr Iman Azimi, Lecturer in Pharmaceutical Science, University of Tasmania

12-1pm, Friday 6th May (PACE R5034 and Zoom)

Dr Larisa Labzin, Institute of Molecular Bioscience, UQ

12-1pm, Friday 20th May (PACE R5034 and Zoom)

Prof Nina Barnett, Consultant Pharmacist,

Visiting Professor Kingston University, UK, London

11am-12pm, Friday 27th May (Zoom only)

Prof Terry Hebert, Department of Pharmacology and Therapeutics, McGill University, Montreal, Canada

12-1pm, Friday 3rd June (PACE R5034 and Zoom)

A/Prof Joy Wolfram, School of Chemical Engineering, UQ

12-1pm, Friday 17th June (PACE R5034 and Zoom)

Dr Rink-Jan Lohman, School of Pharmacy, UQ and

Dr Karnaker Reddy Tupally, School of Pharmacy, UQ

12-1pm, Friday 1st July (PACE R5034 and Zoom)

Dr Khay Fong, School of Environmental Life Sciences, University of Newcastle
Venue
Pharmacy Australia Centre of Excellence, 20 Cornwall St, Woolloongabba