Dr Judith Singleton - The Impact of pharmaceuticals on the environment: what do pharmacists and pharmacy technicians believe?
18 October 2019

12:00pm

–

1:00pm
Speaker
Dr Judith Singleton (QUT School of Clinical Sciences)
Speaker Bio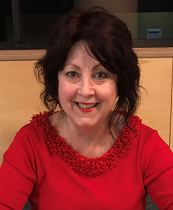 Dr Judith Singleton graduated with a Bachelor of Pharmacy from The University of Queensland. She worked in both public and private hospitals and managed community pharmacies in metropolitan and rural Queensland, and in the UK. Judith has owned two community pharmacies, both of which she has now sold. From 2007-2012 Judith worked part-time in the UQ School of Pharmacy, teaching business management at both an undergraduate and post-graduate level. In 2009 Judith commenced working for Medication Services Queensland (in the division of Clinical and Statewide Services),  Queensland Health, as a Senior Project Officer in the area of New Models of Pharmacy Practice, and was a recipient of a Queensland Health Innovation award for her research and work in this area. In April 2012 Judith resigned her position with Queensland Health to take up a full time academic position with the UQ School of Pharmacy where she remained until 2015 when she commenced a full time position at QUT where she is a Senior lecturer in the School of Clinical Sciences. Judith has an MBA (Hons) and a PhD both in sustainability. Judith is currently the Global Green and Healthy Hospitals (GGHH Connect) pharmaceuticals' expert for the Pacific region and is a member of the University of Cambridge's Sustainability Leadership network. Judith is Research Lead of the EARTH research group with two focus areas – pharmaceutical waste handling in clinical settings and disaster health management.
About Seminar Series
The School of Pharmacy Seminar Series involves regular formal presentations of high-quality scholarly work with broad appeal.
The wider School community is invited to attend, including academic and professional staff, special guests, visitors, as well as HDR, postgraduate, masters and honours students.
Venue
Pharmacy Australia Centre of Excellence, 20 Cornwall St, Woolloongabba