Associate Professor Peter Molenaar - Phosphodiesterase control of β1- and β2-adrenoceptor mediated contractile responses in failing human ventricle
28 February 2020

12:00pm

–

1:00pm
Speaker
Associate Professor Peter Molenaar (QUT)
Abstract
Cardio-vascular Molecular & Therapeutics Translation Research Group
Northside Clinical School of Medicine, The University of Queensland
School of Biomedical Sciences, QUT
We used explanted human hearts from patients with advanced heart failure undergoing heart transplantation at The Prince Charles Hospital to study contractility and arrhythmias. Heart failure (HF) is a global health issue with rising prevalence, affecting around 26 million people worldwide. In Australia, the prevalence of HF is 1.0-2.0% of the population, increasing to over 10% in patients 75 years or older. Despite advances in medications, mortality and readmission rates have remained largely unchanged with survival rates of ≤ 40% at 5 years from diagnosis. Sudden cardiac death (SCD) from ventricular arrhythmias (VA) is the leading mode of death (45-50%). Activation of the sympathetic nervous system contributes to the genesis of dangerous ventricular arrhythmias. Ventricular trabeculae were dissected and set up on tissue electrode blocks to contract and relax. Activation of both β1-adrenoceptor (β1AR) and β2ARs caused arrhythmic contractions, increased diastolic RyR2 channel opening and phosphorylation, which correlated with altered levels of RyR2 phosphorylation at Ser-2808 and Ser-2814. Phosphodiesterases (PDEs) metabolize cyclicAMP increased by β1AR and β2AR activation. β1AR and β2AR mediated increases in contractility and arrhythmias were controlled by PDE3.
The βAR signalling pathway and RyR2 channel provide important therapeutic targets for prevention of sudden death in heart failure patients.
Speaker Bio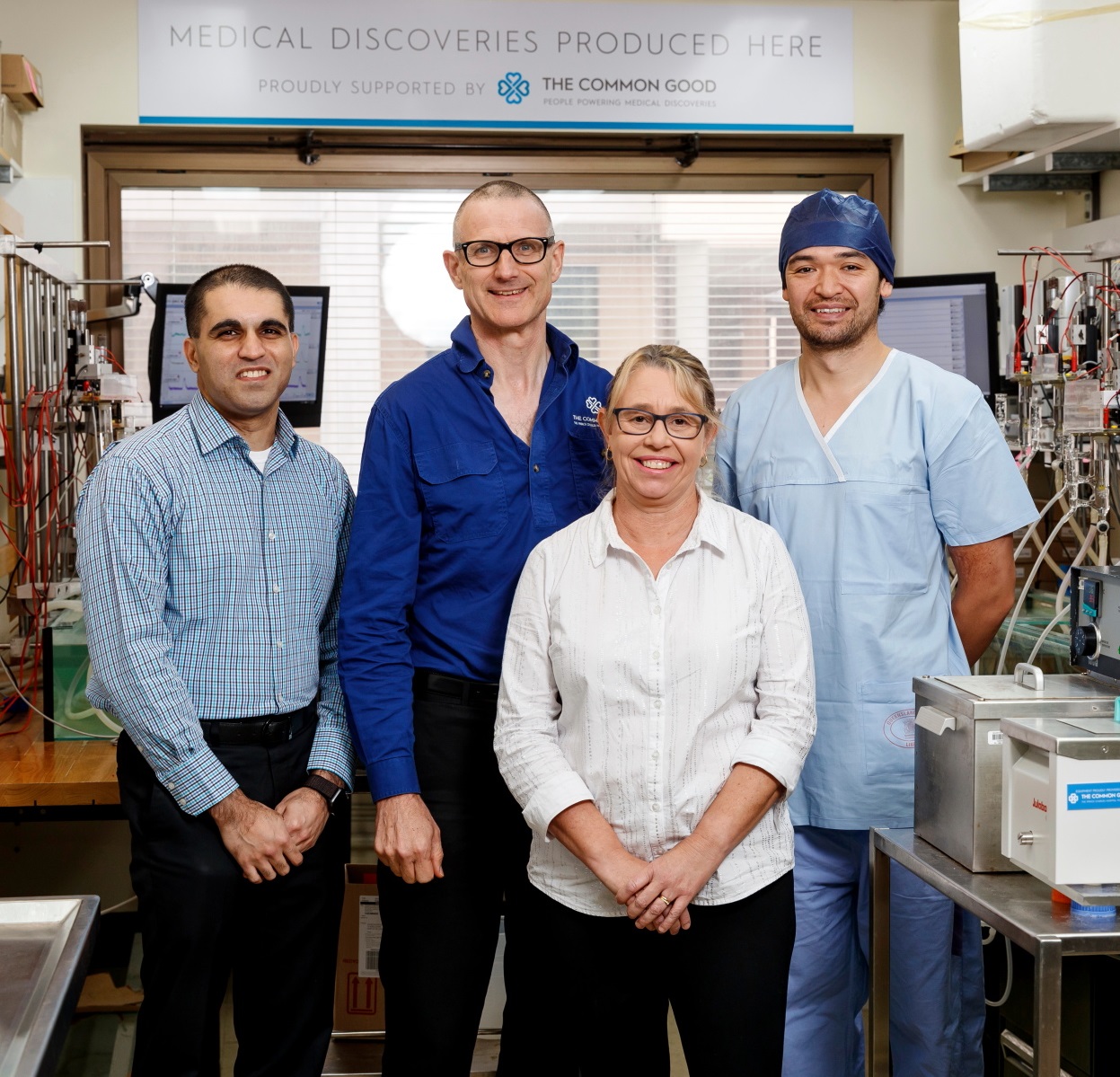 Peter Molenaar is an Associate Professor in the School of Biomedical Sciences at QUT and is an Honorary Associate Professor in the Northside Clinical School of Medicine at The University of Queensland, based at The Prince Charles Hospital. He is head of the in vitro human heart laboratory and co-head of the Cardio-vascular Molecular & Therapeutics Translational Research Group together with heart failure and electrophysiology researchers and clinicians.
Peter is a registered pharmacist with B Pharm and M Pharm degrees from the Victorian College of Pharmacy (now MIPS). His PhD was with Roger Summers in the Dept of Pharmacology, University of Melbourne. He then became an NHMRC RD Wright Fellow, Research Fellow and Senior Research Fellow before taking up an academic position at QUT.
Peter's research has studied G-protein coupled receptor mechanisms in human heart, focussing mostly on β-adrenoceptor signalling mechanisms. Current research is directed towards understanding dangerous ventricular arrhythmias in heart failure patients which cause sudden death towards identifying therapeutic targets.
About Seminar Series
The School of Pharmacy Seminar Series involves regular formal presentations of high-quality scholarly work with broad appeal.
The wider School community is invited to attend, including academic and professional staff, special guests, visitors, as well as HDR, postgraduate, masters and honours students.
Seminars are held on Fridays from 12pm–1pm in room 5034 in the Pharmacy Australia Centre of Excellence, 20 Cornwall St Woolloongabba (next to TRI and the PA Hospital).
Confirmed 2022 seminars
Date

Presenter

12-1pm, Friday 1st April (PACE R5034 and Zoom)

Dr Ran Wang, Mater Research Institute, UQ

12-1pm, Friday 22nd April (Zoom Only)

Dr Joanna Harnett, School of Pharmacy, The University of Sydney

12-1pm, Friday 29th April (PACE R5034 and Zoom)
Dr Iman Azimi, Lecturer in Pharmaceutical Science, University of Tasmania

12-1pm, Friday 6th May (PACE R5034 and Zoom)

Dr Larisa Labzin, Institute of Molecular Bioscience, UQ

12-1pm, Friday 20th May (PACE R5034 and Zoom)

Prof Nina Barnett, Consultant Pharmacist,

Visiting Professor Kingston University, UK, London

11am-12pm, Friday 27th May (Zoom only)

Prof Terry Hebert, Department of Pharmacology and Therapeutics, McGill University, Montreal, Canada

12-1pm, Friday 3rd June (PACE R5034 and Zoom)

A/Prof Joy Wolfram, School of Chemical Engineering, UQ

12-1pm, Friday 17th June (PACE R5034 and Zoom)

Dr Rink-Jan Lohman, School of Pharmacy, UQ and

Dr Karnaker Reddy Tupally, School of Pharmacy, UQ

12-1pm, Friday 1st July (PACE R5034 and Zoom)

Dr Khay Fong, School of Environmental Life Sciences, University of Newcastle
Venue
Pharmacy Australia Centre of Excellence, 20 Cornwall St, Woolloongabba