Prof Ian Henderson - Resolution of infection through antibody modulation
13 March 2020

12:00pm

–

1:00pm
Speaker
Prof Ian Henderson (UQ Institute for Molecular Bioscience)
Abstract
Pseudomonas aeruginosa is an opportunistic pathogen known for its ability to cause chronic lung infections in patients with cystic fibrosis.  Such infections lead to chronic inflammation, deteriorating lung function and increased morbidity and mortality. P. aeruginosa is also a major cause of nosocomial infections. It is problematic to manage clinically as it is intrinsically resistant to many antibiotics. Recently, the WHO named P. aeruginosa as a Priority 1 pathogen for which new antibiotics and treatments are desperately needed. Antibodies normally protect individuals against infection. However, we recently identified patients with chronic P. aeruginosa infection that produced specific antibody that protected the infecting bacterium from both serum- and cell-mediated killing. We demonstrated that these 'inhibitory antibodies' (iAb) belong to the IgG2 subclass and target lipopolysaccharide on the bacterial surface. Importantly, patients with iAb had worse lung function than infected patients with normal serum killing. Here we describe the successful treatment of patients with chronic P. aeruginosa infections by modulating antibodies. These findings have important consequences for vaccine development and the treatment of multidrug resistant infections.
Speaker Bio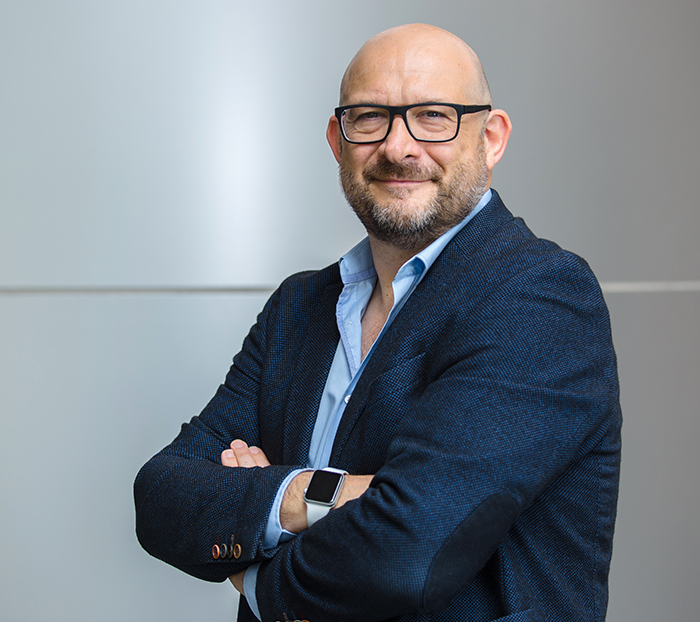 https://imb.uq.edu.au/profile/9708/ian-henderson
Professor Henderson's research group studies bacteria and their interaction with humans and animals. Their research is focused on the discovery of genes that are important for building the cell membrane of bacteria. Using genetic, biochemical and structural techniques they study the activity, regulation and function of these genes and their products. Using mice as a model they assess if the products of these genes are important for infectious disease. The group's purpose is to apply this understanding to the diagnosis, prevention and treatment of infections that can lead to life-threatening disease in humans and animals. Professor Henderson seeks targets for developing new antibiotics, vaccines and novel therapies.
Qualifications: B.Sc. (Hons) University College Dublin 1990, Ph.D. Trinity College Dublin 1996, PGCertLTHE University of Birmingham 2002.
Current roles: Deputy Director Research; Institute of Molecular Biology, University of Queensland 2018-present, Professor of Microbial Biology; Institute of Microbiology and Infection, University of Birmingham, 2015-present.
About Seminar Series
The School of Pharmacy Seminar Series involves regular formal presentations of high-quality scholarly work with broad appeal.
The wider School community is invited to attend, including academic and professional staff, special guests, visitors, as well as HDR, postgraduate, masters and honours students.
Seminars are held on Fridays from 12pm–1pm in room 5034 in the Pharmacy Australia Centre of Excellence, 20 Cornwall St Woolloongabba (next to TRI and the PA Hospital).
Confirmed 2022 seminars
Date

Presenter

12-1pm, Friday 1st April (PACE R5034 and Zoom)

Dr Ran Wang, Mater Research Institute, UQ

12-1pm, Friday 22nd April (Zoom Only)

Dr Joanna Harnett, School of Pharmacy, The University of Sydney

12-1pm, Friday 29th April (PACE R5034 and Zoom)
Dr Iman Azimi, Lecturer in Pharmaceutical Science, University of Tasmania

12-1pm, Friday 6th May (PACE R5034 and Zoom)

Dr Larisa Labzin, Institute of Molecular Bioscience, UQ

12-1pm, Friday 20th May (PACE R5034 and Zoom)

Prof Nina Barnett, Consultant Pharmacist,

Visiting Professor Kingston University, UK, London

11am-12pm, Friday 27th May (Zoom only)

Prof Terry Hebert, Department of Pharmacology and Therapeutics, McGill University, Montreal, Canada

12-1pm, Friday 3rd June (PACE R5034 and Zoom)

A/Prof Joy Wolfram, School of Chemical Engineering, UQ

12-1pm, Friday 17th June (PACE R5034 and Zoom)

Dr Rink-Jan Lohman, School of Pharmacy, UQ and

Dr Karnaker Reddy Tupally, School of Pharmacy, UQ

12-1pm, Friday 1st July (PACE R5034 and Zoom)

Dr Khay Fong, School of Environmental Life Sciences, University of Newcastle
Venue
Pharmacy Australia Centre of Excellence, 20 Cornwall St, Woolloongabba