Associate Professor Francine Marques - Targeting the microbial pharmacists within us to lower blood pressure
16 April 2021

12:00pm

–

1:00pm
Speaker
Associate Professor Francine Marques
National Heart Foundation Future Fellow, Monash University
Abstract
Cardiovascular disease remains the main cause of death in Australia. A/Prof Marques' research has pioneered the exciting concept that dietary fibre protects against cardiovascular disease by manipulating our gut microbiota. Moreover, she identified key metabolites called short-chain fatty acids (SCFAs) as involved in this protection. Her vision is to develop therapeutic products that will reduce the incidence of cardiovascular disease, and ultimately translate these into the clinic, policies and guidelines. These products will take the form of specialised dietary formulations to manipulate levels of gut metabolites (called 'nutrigenomics'). To achieve this ambitious vision, she integrates pre-clinical (animal) and clinical studies, leveraging her expertise in genomics, molecular biology and physiology.
Speaker bio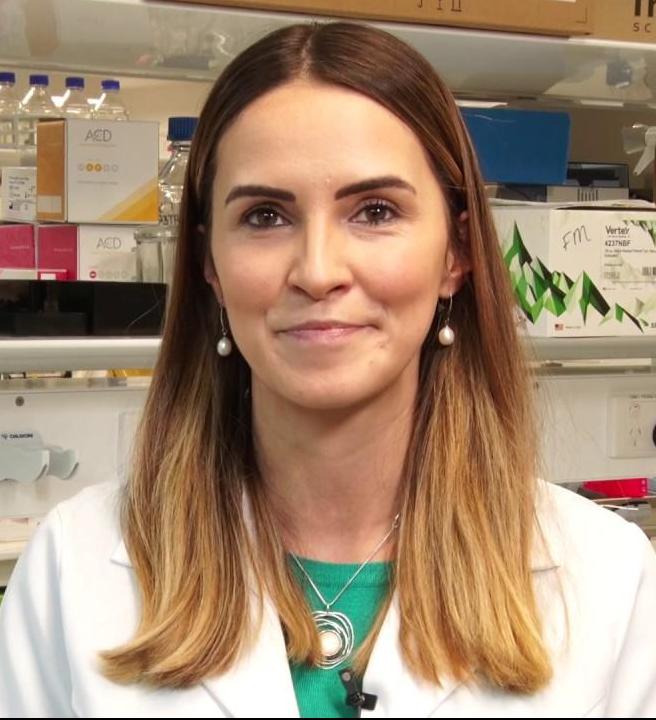 Associate Professor Francine Marques is a National Heart Foundation Future Leader Fellow and head of the Hypertension Research laboratory at Monash University. She was previously a National Health and Medical Research Council (NHMRC, ranked second overall) and Heart Foundation early career fellow from 2012-2016. She has published >75 papers in peer-reviewed journals in the top cardiovascular journals such as Nature Reviews Cardiology, Circulation, Circulation Research, European Journal of Heart Failure, and Hypertension. She has secured $4.2 million in competitive grant funding including as lead chief investigator from the NHMRC and the Heart Foundation.
 
Her team investigates the molecular mechanisms behind the development of hypertension, with focus on disease identification and prevention via the gut microbiota using both animal and clinical trials. Associate Professor Marques is an elected member of the executive committee for the High Blood Pressure Research Council of Australia (HBPRCA), the chair of the mentoring committee for the International Society of Hypertension, the inaugural chair of the Emerging Leaders Committee of the Australian Cardiovascular Alliance, and an elected member of the steering committee for the Gordon Research Conference on Angiotensin. She was shortlisted or won 34 awards including the prestigious 2019 American Heart Association Hypertension Council Goldblatt Award, the 2020 Young Tall Poppy Science Award, 2020 HBPRCA Mid-Career Award, and was a finalist for the 2019 Eureka Emerging Leader in Science Prize.
About Seminar Series
The School of Pharmacy Seminar Series involves regular formal presentations of high-quality scholarly work with broad appeal.
The wider School community is invited to attend, including academic and professional staff, special guests, visitors, as well as HDR, postgraduate, masters and honours students.
Venue
Room:
Online via Zoom (register via link)