Dr Ran Wang - Targeting Th17 cells to treat inflammatory and autoimmune diseases
1 April 2022

12:00pm

–

1:00pm
Speaker
Dr Ran Wang, Research Fellow, Mater Research Institute-UQ, Faculty of Medicine
Abstract
Activated immune cells, especially T helper cells, are the key mediators of chronic inflammatory condition. While gut origin TH17 cells are critical for maintaining mucosal barrier function, its dysregulation is implicated in a number of autoimmune disorders like inflammatory bowel disease and multiple sclerosis. My research aims to understand the function of inflammatory Th17 cells in health and disease, with the goal to develop new therapeutic strategies treating n inflaTH17-drivemmatory and autoimmune disorders.
Bio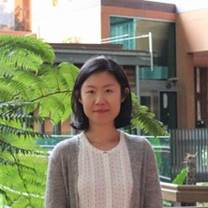 Dr Ran Wang graduated with her PhD in 2015, and after undertaking a postdoc position in Scripps Research, USA returned to Australia in 2017. She is now a Senior Postdoctoral Researcher supported by the prestigious Bushell Postdoctoral Research Fellowship from the Gastroenterology Society of Australia. Dr Wang is interested to understand the nature of inflammation in gut and lung and investigate the local and systemic impacts of chronic gut inflammation. In addition to a growing track-record in the mucosal immunology field, she is also building an inter-disciplinary research profile in material science and nanotechnology for drug delivery and immune modulation. She is the Associate Editor of Frontier of Cellular and Infection Microbiology Journal since 2018.
About Seminar Series
The School of Pharmacy Seminar Series involves regular formal presentations of high-quality scholarly work with broad appeal.
The wider School community is invited to attend, including academic and professional staff, special guests, visitors, as well as HDR, postgraduate, masters and honours students.
Seminars are held on Fridays from 12pm–1pm in room 5034 in the Pharmacy Australia Centre of Excellence, 20 Cornwall St Woolloongabba (next to TRI and the PA Hospital).
Confirmed 2022 seminars
Date

Presenter

12-1pm, Friday 1st April (PACE R5034 and Zoom)

Dr Ran Wang, Mater Research Institute, UQ

12-1pm, Friday 22nd April (Zoom Only)

Dr Joanna Harnett, School of Pharmacy, The University of Sydney

12-1pm, Friday 29th April (PACE R5034 and Zoom)
Dr Iman Azimi, Lecturer in Pharmaceutical Science, University of Tasmania

12-1pm, Friday 6th May (PACE R5034 and Zoom)

Dr Larisa Labzin, Institute of Molecular Bioscience, UQ

12-1pm, Friday 20th May (PACE R5034 and Zoom)

Prof Nina Barnett, Consultant Pharmacist,

Visiting Professor Kingston University, UK, London

11am-12pm, Friday 27th May (Zoom only)

Prof Terry Hebert, Department of Pharmacology and Therapeutics, McGill University, Montreal, Canada

12-1pm, Friday 3rd June (PACE R5034 and Zoom)

A/Prof Joy Wolfram, School of Chemical Engineering, UQ

12-1pm, Friday 17th June (PACE R5034 and Zoom)

Dr Rink-Jan Lohman, School of Pharmacy, UQ and

Dr Karnaker Reddy Tupally, School of Pharmacy, UQ

12-1pm, Friday 1st July (PACE R5034 and Zoom)

Dr Khay Fong, School of Environmental Life Sciences, University of Newcastle
Venue
Level 5, Pharmacy Australia Centre of Excellence (PACE)
20 Cornwall Street, Woolloongabba 4102