Professor Terry Hebert - Tracking disease-relevant signalling events- from the single cell to the living brain
27 May 2022

11:00am

–

12:00pm
Speaker
Prof Terry Hebert, Department of Pharmacology and Therapeutics, McGill University, Montreal, Canada
Abstract
Historically, cellular context was never an issue in drug development as the focus of these efforts was on animal models and tissue explants in relevant models of disease. The switch to heterologous systems, while simplifying drug discovery and increasing throughput made many assumptions about its translatability to more relevant contexts such as primary cells or in vivo models of disease. Monitoring of cell signalling in vivo is not only more physiologically relevant, but allows long-term recording from selected neuronal populations, simultaneous behavioural monitoring, and inclusion of pharmacokinetic considerations. To this end, we recently developed a method based on fiber photometry for recording FRET signals from the brain of freely moving animals and used this approach to track PKA and ERK1/2 signalling in the rat striatum, in real-time across several weeks of daily testing (Jones-Tabah et al, 2020). 
To quantify biased signaling in cellulo, we have been developing tools based on bioluminescence and Förster resonance energy transfer (BRET and FRET, respectively), and more recently we have tested FRET-based biosensors in the brains of behaving rodents (Jones-Tabah et al, 2020). These tools build on the existing repertoire of genetically-encoded BRET and FRET-based biosensors that our lab, among many others, have previously used to screen drugs and dissect signaling pathways in cell culture systems. Interestingly, many of the RET-based platforms for drug discovery were first tested in HEK 293 cells or other heterologous receptor systems, where we can generate signaling signatures that highlight biased and partial agonism, as in (Lukasheva et al, 2020) down to the single cell level, as in (Jones-Tabah et al, 2021).
Bio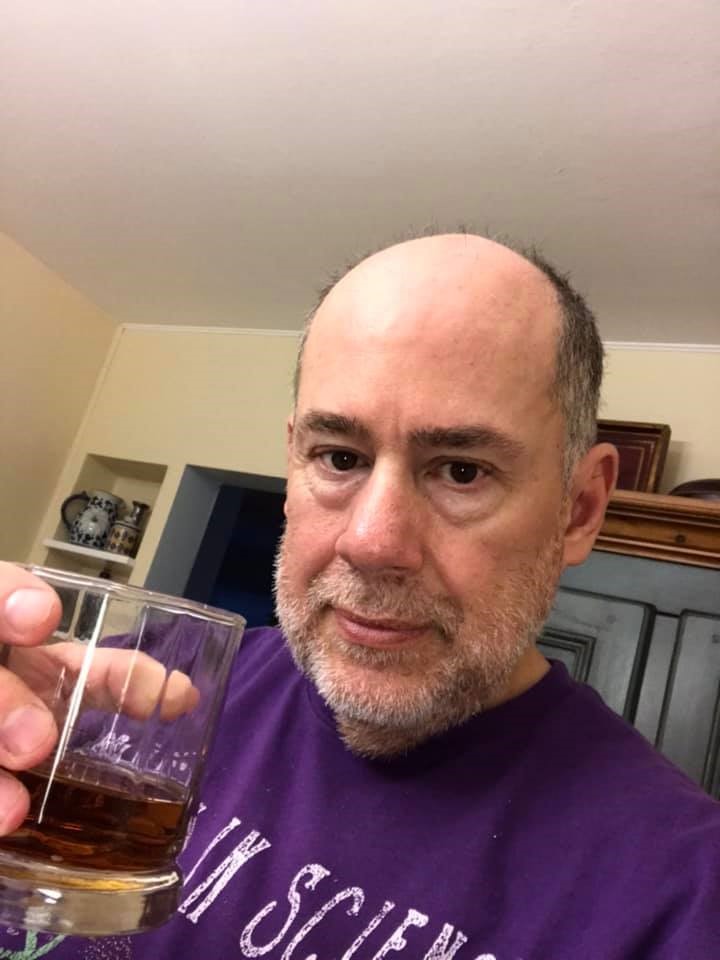 Professor Terry Hébert is the director of the McGill Regenerative Medicine network and a professor in the Department of Pharmacology and Therapeutics at McGill University. He has a long track record in understanding the biology of GPCRs and G proteins, with an emphasis on oligomerization, signalling complex assembly and localization to the nucleus. His core basic science studies have advanced our understanding of the assembly of GPCR signalling complexes, the presence and function of such complexes on the nuclear membrane and entirely new roles for G proteins as transcriptional regulators. Second, an innovation track has led to the development of numerous new biosensors that capture the signalosomes of GPCRs in different contexts. Finally, a new focus on using our biosensors in disease-in-a-dish, patient-derived iPSC models has opened productive new vistas for our work in cardiovascular disease and neurodevelopmental disorders.
About Seminar Series
The School of Pharmacy Seminar Series involves regular formal presentations of high-quality scholarly work with broad appeal.
The wider School community is invited to attend, including academic and professional staff, special guests, visitors, as well as HDR, postgraduate, masters and honours students.
Seminars are held on Fridays from 12pm–1pm in room 5034 in the Pharmacy Australia Centre of Excellence, 20 Cornwall St Woolloongabba (next to TRI and the PA Hospital).
Confirmed 2022 seminars
Date

Presenter

12-1pm, Friday 1st April (PACE R5034 and Zoom)

Dr Ran Wang, Mater Research Institute, UQ

12-1pm, Friday 22nd April (Zoom Only)

Dr Joanna Harnett, School of Pharmacy, The University of Sydney

12-1pm, Friday 29th April (PACE R5034 and Zoom)
Dr Iman Azimi, Lecturer in Pharmaceutical Science, University of Tasmania

12-1pm, Friday 6th May (PACE R5034 and Zoom)

Dr Larisa Labzin, Institute of Molecular Bioscience, UQ

12-1pm, Friday 20th May (PACE R5034 and Zoom)

Prof Nina Barnett, Consultant Pharmacist,

Visiting Professor Kingston University, UK, London

11am-12pm, Friday 27th May (Zoom only)

Prof Terry Hebert, Department of Pharmacology and Therapeutics, McGill University, Montreal, Canada

12-1pm, Friday 3rd June (PACE R5034 and Zoom)

A/Prof Joy Wolfram, School of Chemical Engineering, UQ

12-1pm, Friday 17th June (PACE R5034 and Zoom)

Dr Rink-Jan Lohman, School of Pharmacy, UQ and

Dr Karnaker Reddy Tupally, School of Pharmacy, UQ

12-1pm, Friday 1st July (PACE R5034 and Zoom)

Dr Khay Fong, School of Environmental Life Sciences, University of Newcastle
Venue
Level 5, Pharmacy Australia Centre of Excellence (PACE) 20 Cornwall Street, Woolloongabba 4102