Dr Rink-Jan Lohman and Dr Karnaker Reddy Tupally - Design and development of novel, short, stable dynorphin-based opioid agonists for safer analgesic therapy
17 June 2022

12:00pm

–

1:00pm
Speakers
Dr Rink-Jan Lohman, School of Pharmacy, UQ
Dr Karnaker Reddy Tupally, School of Pharmacy, UQ
Abstract
Design and development of novel, short, stable dynorphin-based opioid agonists for safer analgesic therapy:  
- peptide design and development (Karnaker) 
- peptide pharmacology (Rink-Jan)
The seminar will discuss the development of peptidic Kappa opioid receptor agonists, based on endogenous dynorphin 1-17, for the use as analgesic medicines. They will likely have a reduced tendency for common Mu-opioid receptor side effects of addiction, euphoria and tolerance. The rational peptide design will be discussed, and novel disulfide linker amino acid applications opioid peptide drug discovery,  in vitro and in vivo pharmacology. The importance and relevance of these compounds for future use in human clinics will also be discussed.
Bio - Rink Jan Lohman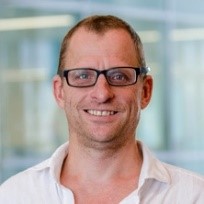 Dr Rink-Jan Lohman is a Senior Research Fellow at The School of Pharmacy at The University of Queensland. Dr Lohman obtained his PhD in neuropharmacology from The Department of Pharmacology at The University of Melbourne (Australia) in 2008. He moved to Brisbane to join the Institute for Molecular Biosciences at The University of Queensland where he spent 10 years working in various drug discovery projects targeting chronic inflammatory disease and neurological effects, with particular focus on peptides and peptidomimetics, their therapeutic value and improving bioavailability. He is a highly accomplished in vivo specialist with a primary skill and interest in pharmacokinetics and efficacy in disease and pain models. He has extensive expertise in research with  small animals. He has worked with mice, rats, guinea pigs, rabbits, sheep and non-human primates. He also has many years practise with development of mass spectroscopy techniques required for pharmacokinetics and dynamics of novel drugs and known pharmaceuticals. Much of his research has been commercially funded by major pharmaceutical companies including Pfizer, AstraZeneca and Preveceuticals.
Bio - Karnaker Reddy Tupally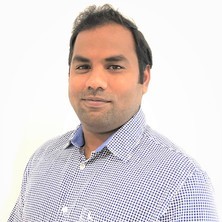 Karnaker received a PhD in Pharmaceutical Chemistry from The University Queensland under the supervision of Dr Harendra Parekh and Dr Defang Ouyang. Prior to PhD, he completed a Master degree in Pharmaceutical Analysis and Quality assurance (India). Also worked as analytical research and development chemist for one year in a Pharma company. Since 2016, he has worked with Dr Parekh's team on a range of industry-funded research projects and his role involves ideation, research planing, execution, product delivery to industry partners on major platforms such as peptide-based therapeutics, gene therapy and sol-gel technology.
About Seminar Series
The School of Pharmacy Seminar Series involves regular formal presentations of high-quality scholarly work with broad appeal.
The wider School community is invited to attend, including academic and professional staff, special guests, visitors, as well as HDR, postgraduate, masters and honours students.
Venue
Level 5, Pharmacy Australia Centre of Excellence (PACE) 20 Cornwall Street, Woolloongabba 4102