Professor Craig Munns - Management of Paediatric Bone Disorders: New Evidence and New Therapies
26 August 2022

12:00pm

–

1:00pm
Please RSVP to receive the Zoom link to join the seminar online.
Speaker
Professor Craig Munns, Mayne Professor of Paediatrics and Director, Child Health Research Centre, The University of Queensland
Abstract
The management of children with bone disorders is in an exciting phase, with increasing evidence for the use of established medication like bisphosphates, the increasing use of newer medication like denosumab and the emergence of targeted medication like asfotase alfa (Strensiq) and burosumab (Crysvita). These data provide renewed hope to children, their families and their treating team that the health and wellbeing of children with primary and secondary bone disorders will be significantly improved. The emergence of these therapies will also require new interdisciplinary treatment paradigms to be developed. In this presentation we will discuss new data on the management of children with Duchenne Muscular Dystrophy, Giant Cell Tumours, hypophosphatasia and X-linked hypophosphataemia, and how intradisciplinary teams are being established to help children live their best life. 
Speaker bio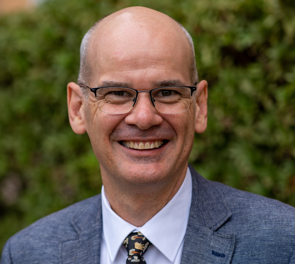 Professor Craig Munns is the Head, Mayne Academy of Paediatrics and Director, Child Health Research Centre at The University of Queensland. He is also a Senior Medical Office Department of Endocrinology at Queensland Children's Hospital. 
Prof Munns' primary clinical and research interest is the diagnosis and management of primary and secondary paediatric bone disorders. He has published widely on nutritional rickets, genetic rickets, osteoporosis and osteogenesis imperfecta. He has undertaken numerous trials of novel therapies in paediatric bone disease and their implementation into clinical practice. Prof Munns is also heavily involved in enabling clinical trials in Advanced Therapeutics, including cell and gene therapy.
 
About Seminar Series
The School of Pharmacy Seminar Series involves regular formal presentations of high-quality scholarly work with broad appeal.
The wider School community is invited to attend, including academic and professional staff, special guests, visitors, as well as HDR, postgraduate, masters and honours students.
Venue
Level 5, Pharmacy Australia Centre of Excellence (PACE)
20 Cornwall Street, Woolloongabba 4102