Master of Pharmaceutical Industry Practice Advisory Board Acknowledgement
With the new Master of Pharmaceutical Industry Practice accepting applications for its inaugural intake in Semester 2 2019, the efforts of those who helped guide the formation of the program are acknowledged and thanked for their time and guidance.
The Master of Pharmaceutical Industry Practice Advisory Board was formed to provide advice and guidance to the University of Queensland School of Pharmacy on the new postgraduate program, ensuring it provides course content that is transformative, relevant to industry, and meets the needs of students, workplaces and employers.
Meeting twice a year, the roles of the Advisory Board include, but aren't limited to:
Work with the program coordinator to enable appropriate placements for the students' experience
Develop an understanding of the Medical Technologies and Pharmaceuticals (MTP) sector needs and trends
Encourage and support the exploration of new course delivery ideas
Act as a resource for network expansion
Contribute to a social networking platform for the students and the program
The University of Queensland School of Pharmacy is extremely grateful to the advisory board members, who have generously assisted in getting the Master of Pharmaceutical Industry Practice ready for Semester 2 2019.
MPharmIndPrac Advisory Board Members
Catherine Bourgeois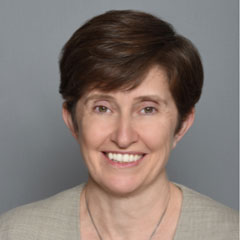 Catherine Bourgeois joined Abbott in 2010 and is currently the Director for Clinical Research for ANZ, SE Asia, Indian and Korea. 
Prior to this role Catherine was the Director of the NSW Clinical Trials Business Development Centre for 2 years following nine years as Clinical Research Manager at Pfizer. Before joining Pfizer Catherine held several clinical research positions where she managed Phase I to IV clinical trials conducted in Australia and Asia, for Australian, American and European sponsors.
Prior to joining industry Catherine conducted lab-based research for 10 years at the Institute of Medical and Veterinary Science in Adelaide.  Catherine was awarded a PhD in the field of oncology, leading to a post-doctoral position at Oxford University.
Top of page
Catrina Codd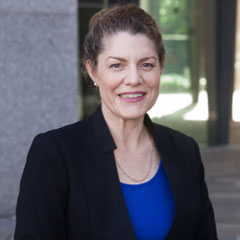 Catrina Codd is a Clinical Operations Manager at Novotech, an Asia Pacific Contract Research Organisation. She is a Registered Nurse, and holds a Bachelor of Science degree and a Master of Public Health.
Catrina has over 30 years' experience in healthcare and research, working in pharmaceutical, hospital, government and academic environments and has worked on local and global drug and device trials in a wide range of therapeutic areas.
Top of page
Charles Ross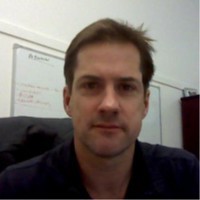 Charles Ross is the Head of Clinical Operations and Supply at Vaxxas, and has over 20 years' experience in the manufacture of sterile pharmaceutical products.
He has worked as a project manager at CSL both in Melbourne and Switzerland where he managed the development of a novel aseptic manufacturing process. Following his work at CSL, Charles worked as a GMP consultant specialising in sterile facility design, commissioning and validation before taking on the role as General Manager of a Contract Manufacturing Organisation.
Top of page
Elizabeth de Somer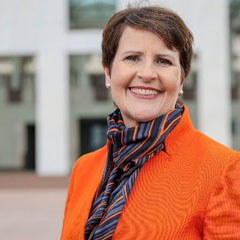 Elizabeth de Somer has over 20 years' experience in health care and pharmaceutical health policy including drug development, clinical research, manufacturing, drug safety, regulatory affairs, and medicines and vaccines health policy.
Elizabeth also contributes her clinical and industry expertise to a number of expert committees providing advice to Government, including representing the industry on the sub-committees to the Pharmaceutical Benefits Advisory Committee (PBAC) [the Economic Sub-Committee ESC and Drug Utilisation Sub-Committees DUSC].
Elizabeth's academic qualifications lie in medical sciences and drug development, which lead her to provide occasional lectures on drug development, regulation of medicines, quality use of medicines and the policy environment affecting access to medicines in Australia.
Elizabeth is the Chief Executive Officer at Medicines Australia, the peak body representing research based pharmaceutical companies in Australia, where she leads collaboration with government and the development of sound policies to support access to prescription medicines for Australian patients.
Top of page
Johanna Hann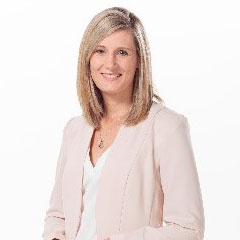 Johanna has worked in the biotechnology and pharmaceutical industry for 17 years, specialising in global regulatory affairs for the last 12 years. 
After graduating from the University of Wales, Cardiff with a First Class Honours degree in Chemistry, Johanna began her career in the biotechnology/pharmaceutical industry as a synthetic organic chemist working for a biotech company in the UK.  She then relocated to Brisbane, Australia where she continued her career with a local biotech company developing strong HPLC and LC-MS method development and purification skills for a variety of molecules.  She later moved to a Brisbane-based pharmaceutical company where she worked in the Quality Control department before transferring into Regulatory Affairs in 2005.  In this role Johanna led projects to register generic products in all major markets (AU, NZ, US, EU & CA) working closely with key stakeholders from all departments. 
In 2009, Johanna co-founded Pharma To Market providing regulatory consulting, pharmacovigilance and eSubmission services to companies within Australia and worldwide.  Over the last 10 years Johanna has led projects resulting in the successful registrations of NCE, NBE, biosimilar and generic products covering a wide range of therapeutic areas and dosage forms.  Having spent 3 years as a TGA external evaluator for the Office of Prescription Medicines, Johanna has excellent experience and insight into TGA's requirements. Johanna also has 10 years' experience preparing dossiers in eCTD and NeeS format for all major regions and is an official partner of LORENZ Life Sciences Group, developer of LORENZ docuBridge.
At Pharma To Market, Johanna strives to build long-lasting relationships with clients and partners, taking time to get to know them and their expectations. 
Top of page
John Skerritt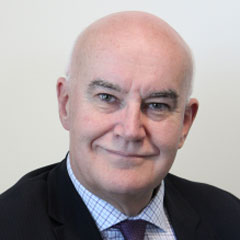 Adjunct Professor John Skerritt joined the Department of Health in mid-2012 as a Deputy Secretary. Apart from being part of the Executive team of Australia's national Health Department, responsible for the Federal government's $100 billion investment in health, aged care and sport he also has line responsibility for the Therapeutic Goods Administration and the Office of Drug Control. 
He was formerly a Deputy Secretary in the Victorian Government, Deputy CEO of a Commonwealth Statutory Authority in the Foreign Affairs portfolio, senior research manager in CSIRO and in industry joint venture partnerships. From 2009-2012 he was Chair of the Board of a global technical organisation.  He has extensive experience in medical, agricultural and environmental policy, as well as regulation, research management, technology application and commercialisation.
John is an Adjunct Full Professor in medicine, pharmacy and agriculture at three Universities including the University of Queensland (since 2009). He has a BSc (Hons 1) PhD and a University Medal from the University of Sydney, and is a graduate of the Senior Executive Programs of London Business School and of the International Institute for Management Development in Switzerland. He is a Fellow of the Academy of Technological Sciences and Engineering and a Fellow of the Institute of Public Administration of Australia (Vic). In 2012 he was the world-wide winner of the Rotary International "Global Alumni Service to Humanity Award".
Top of page
Kevin Lynch

An Australian trained physician, Kevin Lynch joined the Pharmaceutical Industry in 1993, continuing studies in Pharmaceutical Medicine. He gained his Membership of the Faculty of Pharmaceutical Medicine in 1998 by thesis, and was awarded Faculty Fellowship in 2004.
During 25 years in Clinical Development and Medical Affairs, he has managed all aspects of drug development, including many Phase I through to Phase III and post-registration studies, as well as establishing departments responsible for Drug Safety, Medical Communications and Medical Affairs. He was Oncology Medical Director for Novartis Australia and New Zealand, with developmental responsibility for multiple breakthrough cancer treatments, including Glivec, Tasigna, Exjade, Zometa, Femara, and Sandostatin.   
In 2008 he joined Celgene Pty Ltd as Medical Director for Australia and New Zealand, and then as Director, Clinical Development and Medical Affairs, Asia-Pacific. With Celgene, Kevin has worked successfully on the development and registration of drugs such as Revlimid, Vidaza and Pomalyst. In 2011 he moved to Switzerland as Vice President, Clinical Research and Development for Europe and returned to this region in 2014 as Vice President, Clinical Development and Medical Affairs for Asia-Pacific.  Kevin is co-author on more than 100 publications and abstracts at international meetings.
Top of page
Maree Smith AC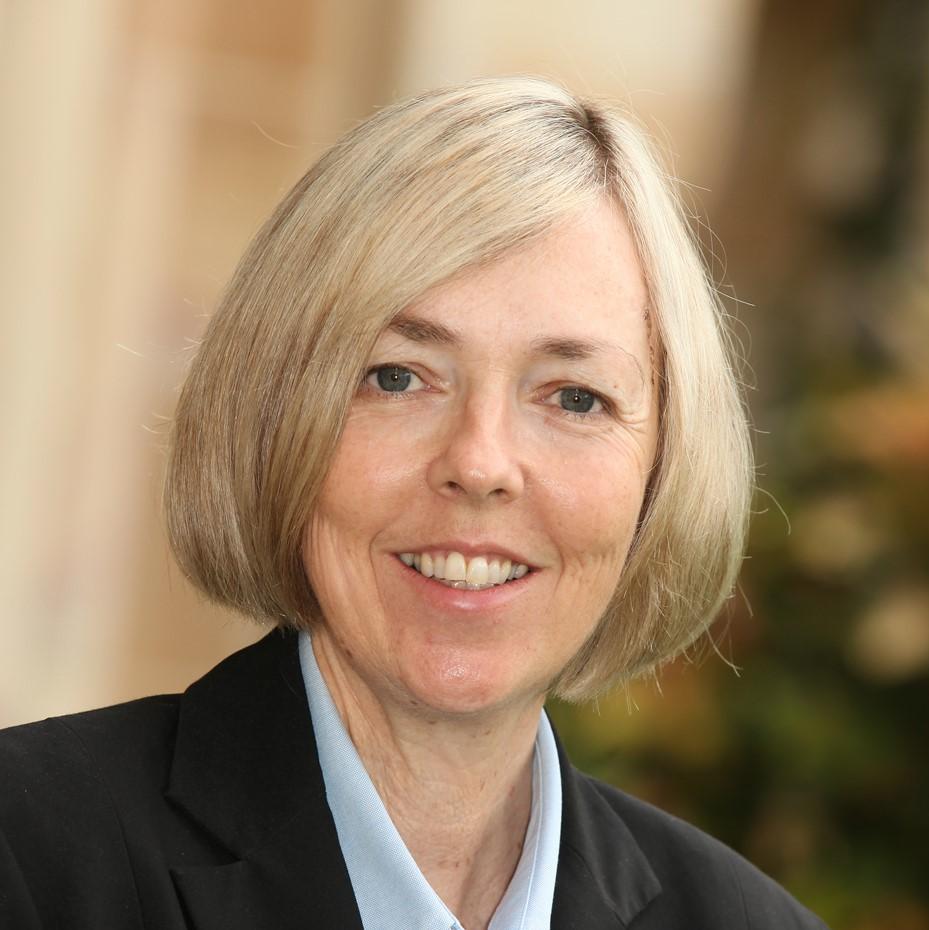 Maree Smith AC is Emeritus Professor and Director of the Centre for Integrated Preclinical Drug Development (CIPDD) in the School of Biomedical Sciences at The University of Queensland.
Internationally, Professor Smith is a leading researcher in biomedical discovery/translation with particular expertise in the novel pain therapeutics field. She is inventor on a patented novel analgesic technology that was licensed to the UQ spin-out company, Spinifex Pharmaceuticals, for commercialization.
In 2015, Spinifex was acquired by Novartis. In the period, 2005-2017, she guided the establishment, growth and industry engagement of the CIPDD and its commercial interface, TetraQ, through skilful strategic and scientific leadership of a high-performing team that collectively completed more than 700 contract-funded R&D studies in collaboration with >200 industry and academic clients in the biotech sector.
Although her focus is on IP-sensitive research, she has maintained an excellent publication output, with 166 publications to date. She has also advised/co-advised 30 PhD students and 50 Research Masters/Honours students to completion, as well as mentored numerous researchers over the past several decades.
Top of page
Paul Slade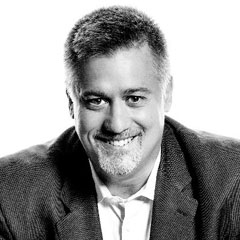 Paul is a UK-trained infectious diseases physician with over 20 years of broad pharmaceutical medical experience in both Medical Affairs and Clinical Development.
After clinical practice and time spent in academia, he has worked in roles of increasing seniority and responsibility in three large multi-national pharmaceutical companies (Bristol-Myers Squibb, Janssen/Johnson & Johnson and Gilead Sciences), gaining broad experience and expertise across a wide range of therapeutic areas (Infectious Diseases, Virology, Vaccines, Immunology, Oncology, Neurosciences), and with leadership responsibilities at global (HQ), multiple regional (Europe, Middle East & Africa, and Asia-Pacific) and multiple market (UK, Australia) levels.
Paul has a strong academic background with a proven track record of achievement in both medicine and business, resulting in a deep and broad understanding of the practice of clinical and pharmaceutical medicine, of biomedical science, of quality, ethics and compliance, and of corporate strategy, business principles and practice. He has a degree in Medicine from the University of Cambridge/Imperial College at St Mary's, is a Member of the Royal College of Physicians (UK), a Fellow of the Faculty of Pharmaceutical Medicine (UK), has an MBA from London Business School and is a Member of the Australian Institute of Company Directors.
Top of page
Rod Stosic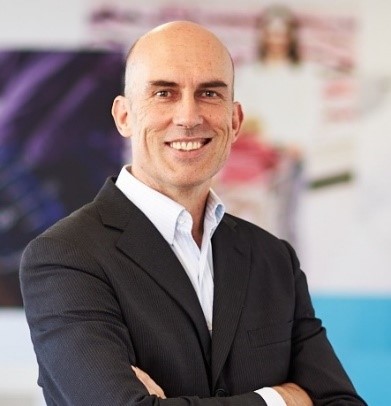 Rod has more than 19 years' experience within the pharmaceutical industry working for several leading companies in a wide range of categories that include nutrition, pain management, respiratory and oral care.
Working in Medical, Marketing and Sales roles for leading healthcare organisations such as Sanofi, GSK and Bayer, Rod is a well accomplished and confident leader with an impressive track record of developing and executing successful business strategies in prescription and OTC environments.
Rod has a PhD from the University of London, an MBA from Warwick University and a Bachelor of Science from QUT.
Top of page