The Pharmaceutical Biology research theme is focused on understanding biological mechanisms critical in disease progression and the therapeutic targeting of diseases that impact people's lives.
The work achieved here encompasses methods at the cutting edge of techniques for the evaluation and identification of therapeutics.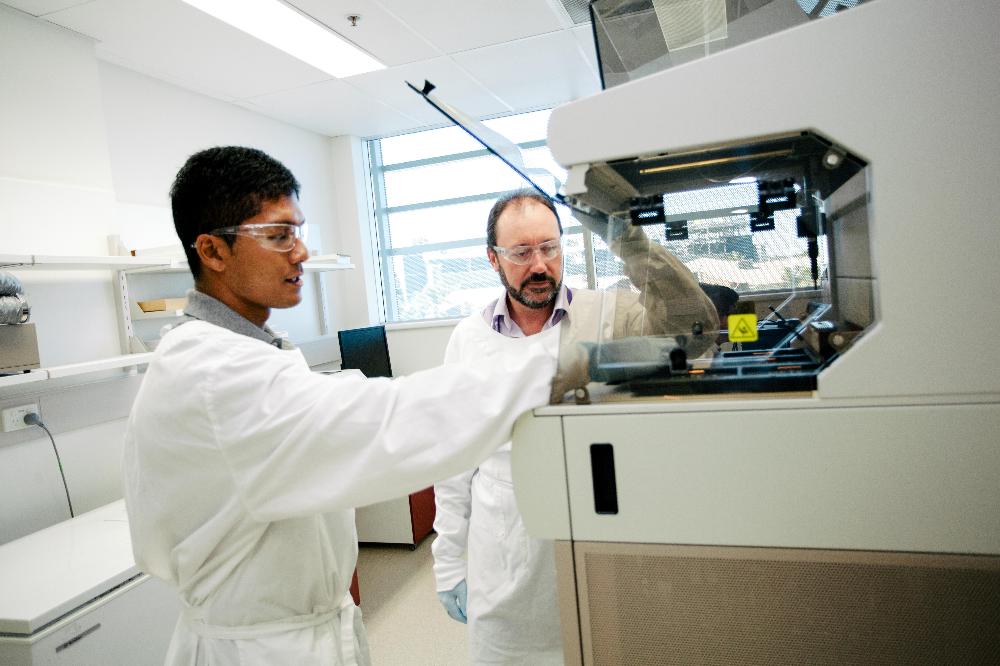 Our achievements
Publications in top tier journals including – Nature Medicine, Cell, PNAS, Clinical Cancer Research, Pain, Oncogene, Nature Reviews, Trends in Pharmacological Sciences, Journal of Pharmacology Research, British Journal of Pharmacology, Drug Discovery Today, Biochemical Pharmacology and Science Signalling.
Members include current NHMRC research fellowship holders. Work in Pharmaceutical Biology has been funded by the National Health and Medical Research Council, the Australian Research Council, the USA Department of Defence, Cancer Council Queensland and the Pharmaceutical Industry.
Pharmacology and Pharmaceutical Sciences at UQ is ranked at the highest possible level (well above world standard (5/5, ERA 2018)).
Past and current research leaders in Pharmaceutical Biology have received a variety of awards for research excellence and excellence in research student supervision. These awards include the Order of Australia for services to people with diabetes (Prof Peter Little (AM)) and the Johnson & Johnson Innovation 2015 Industry Excellence award for research commercialisation (Prof Maree Smith).
Our leaders
Contact us about research collaboration and partnerships.