Biotherapeutic Delivery and Diagnostic Solutions
The Biotherapeutic Delivery and Diagnostic Solutions team is revolutionising the way we diagnose and treat diseases by engineering novel platform technologies using our state of the art facilities. This includes engineering new therapeutics, engineering smart nanomedicine for targeting chronic diseases, developing organ on chip in-vitro testing kits, and personalised 3D printed medicines.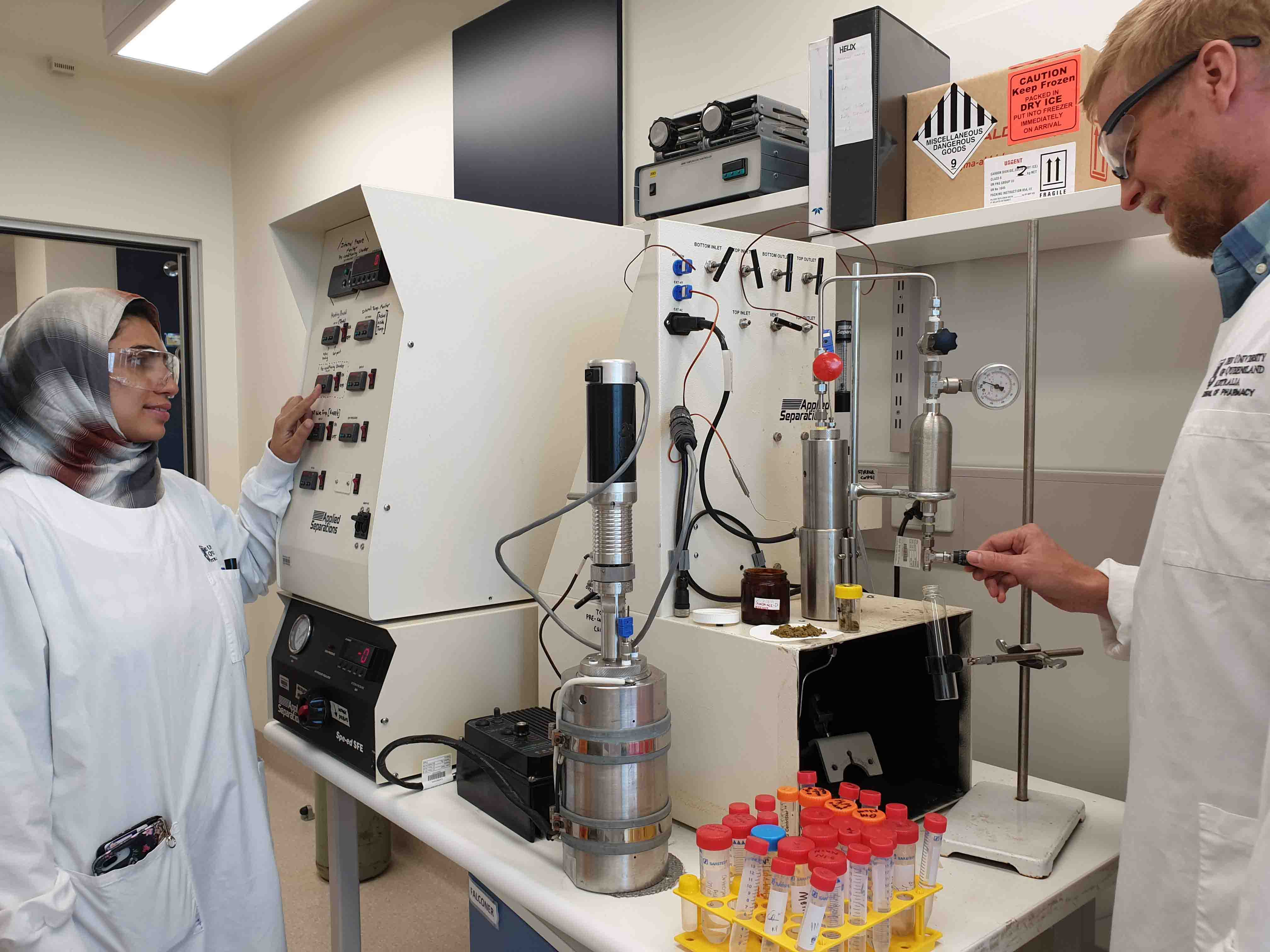 Our achievements
Publications in top tier journals including Journal of the American Chemical Society, Advanced Materials, Journal of Controlled Release, Nanomedicine: Nanotechnology, Biology and Medicine, Biomaterials, Biomaterials Science, Journal of colloids and interface sciences, ACS applied materials and interface, Circulation Research, Biomaterials, ACS Nano, Small, Nanoscale. to name a few
Our researchers are currently funded by NHMRC and ARC project grants, UQ, Heart Foundation, Baker Heart and Diabetes Institute, CASS Foundation.
Pharmacology and Pharmaceutical Sciences at UQ is ranked at the highest possible level (well above world standard (5/5, ERA 2018)
Past and current research leaders have won many fellowships (NHMRC ECF, CDF) and awards such as Career and Development Award from Australian Vascular Biology Society,  Paul Korner Innovation Award from Heart Foundation, QLD young Tall Poppy Science Award.
Our leaders
Contact us about research collaboration and partnerships.